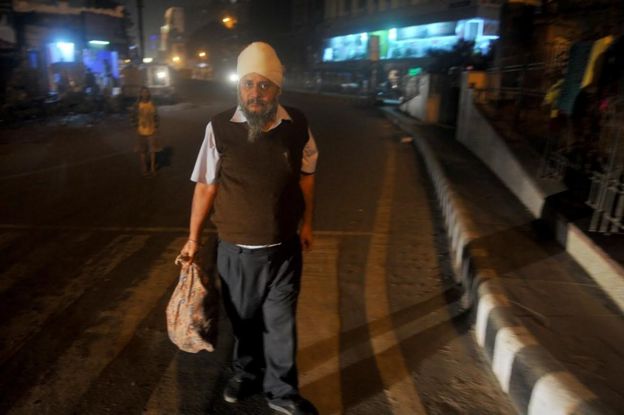 Courtesy : BBC.Com
True wisdom lies in understanding the sufferings of your fellow beings. Simply understanding would not suffice. You must be empathetic and silently do to wipe out their pains. When you do so, you prove that you are a true citizen of the world and such gestures thrive societal values.
There are so many unsung heroes in our society whose acts need a big applaud. But pitiably, the reportage on such noble souls is very rare as it generally won't attract many eyeballs. But quality journalism ensures digging out such rare stories.
When Soutik Biswas from BBC News.Com, broke the story of Gurmeet Singh on 14th February, 2016, it spread negative campaign on the ill-equipped 90 year old State-run Patna Medical College Hospital, one of the largest in Bihar. The authorities immediately prevented Gurmeet to enter the Hospital's lawaris ward where he is serving the patients with food and medicines for the last 20 years .
When the same story by the writer was republished in Reader's Digest's May, 2016 edition, things had taken a positive turn and now the administration gave him permission to resume serving food/ medicines to the abandoned sick.
Gurmeet in fact, desn't have any separate coffers to help these lawaris patients. His five brothers joined with his philanthropic mission by putting away 10 percent of their monthly earnings. This 60 year old works at the family-owned clothes shop during the day and spends his nights in the service of these homeless and familyless patients.
When you have tender heart, what obstructs you in helping others, especially people in destitute ?
Clcik here to read the full story appeared at bbc.com :
http://www.bbc.com/news/world-asia-india-35299545