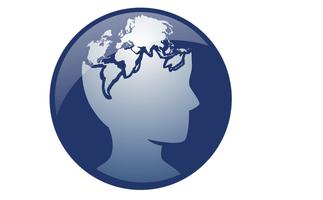 In India, English still rules the nation as the most vibrant and viable communication vehicle. There is no dispute in saying that English is still the mainstay language for our educational and communication needs.
The language has a special charm in Southern and North-Eastern parts of the country. Though, I was grown up with my mother tongue Telugu as a medium of instruction up to class 10, my father injected an irresistible charm in me to hone my English speaking and writing skills at the age of 6 or 7. Though English was not taught properly in my school at that time, it is my dad who had ignited an unflagging spirit and taught me the basics to hone my language skills. Till I entered into 1st year of my graduation, I was not good enough to write or speak better in English. Though I had taken English medium in my Intermediate (11th & 12th class) those two years had not helped much to concentrate on the language or power of expression. My father being qualified in stenography, but chose a different profession, used to cherish the career of stenographer which prompted me to learn stenography. So it was in 1988, I started my arduous journey of learning stenography and simultaneously started reading newspaper daily: The Hindu. As suggested by my father, I used to underline the difficult words in the editorial page and refer dictionary to improve my word power on daily basis. My father used to suggest me to write a passage on any topic on my own to improve my writing skills and power of expression. When I arduously followed my father's word, the desire to excel in English reached to an unfathomable level that I dreamt of writing articles to newspapers/ magazines as a freelancer. An attempt was made by that time to write a letter to the editor of one prominent English newspaper regarding my opinion on certain political issue of that time. When I sent that letter, it was amazing that my piece of comments were published in that daily, my joy found no bounds.
The passing of stenography in the 2nd year of my graduation is very much a smooth sail as I put my body and soul on it. By the time I entered into my 3rd year of B.Com, one day I was asked by my mother to bring sugar from nearby provision store. Instead of purchasing sugar, my attention went to a nearby second-hand book/old newspaper seller who stacked and kept a bundle of old English books. When I went near and saw, I was perplexed to see the priceless collection of Vivekananda literature, all published by Ramakrishna Mission. There was hardly any choice and I made up my mind to take the old books with my sugar money. Perhaps, I could not take home sugar, but the sweetness of those books is still lingering in my mind.
When the books were brought home, a recurring dream of Swamy Vivekananda for some days put me in quandary to choose between my academic books and Vivekananda literature. I could not know what exactly happened to me. A sway of spirituality overpowered me and I find new delight in Indian philosophy with particular reference to Vivekananda literature. I started reading those books which made a firm foundation for spirituality in me. It further drove me to find some other books of Vivekananda in the local Triveni Publishers where I got Vivekandan's famous Chicago lecture book. That electrifying lecture swept my mind and tremendously improved my courage level. Mine, otherwise a shy guy who always feared to speak in English started talking in English as my friends by that time told me that I used to take long lectures on spirituality. Those books which I purchased occupied a proud place as a first collection in my personal library, started way back in 1989. I had been very kind enough that my parents who did not yell at me for diverting the money for books. Instead, they encouraged me to nurture my reading habit. Afterwards, my father used to give some money on the first of every month and I used to purchase a book thereby I slowly built up my treasure trove. Though I almost neglected my academic subjects in preference to Vivekananda literature, I had not felt hard to cope up with exam pressure and in fact I excelled in my 3rd year B.Com exams with more than 80 %.
After little over 2 years struggle in private jobs, Heaven smiled on me as I was selected as stenographer in Govt department. Though it seemed some sort of divine intervention of getting a government job so early at the age of 22, I forecast that I must have to sail in troubled waters ahead. Like I predicted, a major accident dislocated my father's thigh joint and the incident crippled not only our financial well-being but had also taken away my sheen in competing Civil Service Exam. Though, the dream of Civil Services could not materialize, but the charm for English did not diminish. I slowly built up my vocabulary by reading newspapers and other news magazines. India Today magazine has really helped me to hone my creative writing skills. Of course the The Hindu is my foundation to English.
There were so many mental challenges, mind wars and personal struggles which made my journey so fascinating and a new level of wisdom prevailed in me with each passing day. By the time, internet became part of daily life with broadband speeds, an idea swirled in my mind to build a website on my own and also have a blog to air my views. The need is felt to ventilate my power of expression as I did not find enough space in my professional life, because there is no such scope for heightened caliber and efficiency nor I did want to end up myself as a junk. To make the story short, I built my own website / blog with all software, designing tools with content churned out by me. I hosted website on free web hosting service from US server for some years (now defunct).
If you see my website: KNOWEB (Knowledge Web) with slogan for total edutainment, it is driven by one point agenda of empowering and enlightening the people with right kind of information with relevant links to other articles videos wherever required.
Considering the growing prominence of social networking sites like Facebook and Twitter, I also started sharing my article links and also best website links/interesting stuff.
I appreciate the good work of anybody. Earlier I wrote a blog post on one guy who came from lower strata of society but made his father's dream of becoming IAS true. I also devoted a space in my blog to Jimmy Wales, the founder of 5th most viewed website in the world: Wikipedia whose life mission is Knowledge Society without relying on the Ad revenue.
The journey is pleasant because of my association with so many inspiring personalities. Spreading knowledge is only my mission and money is not my motto. It is pure Knowledge Mission!